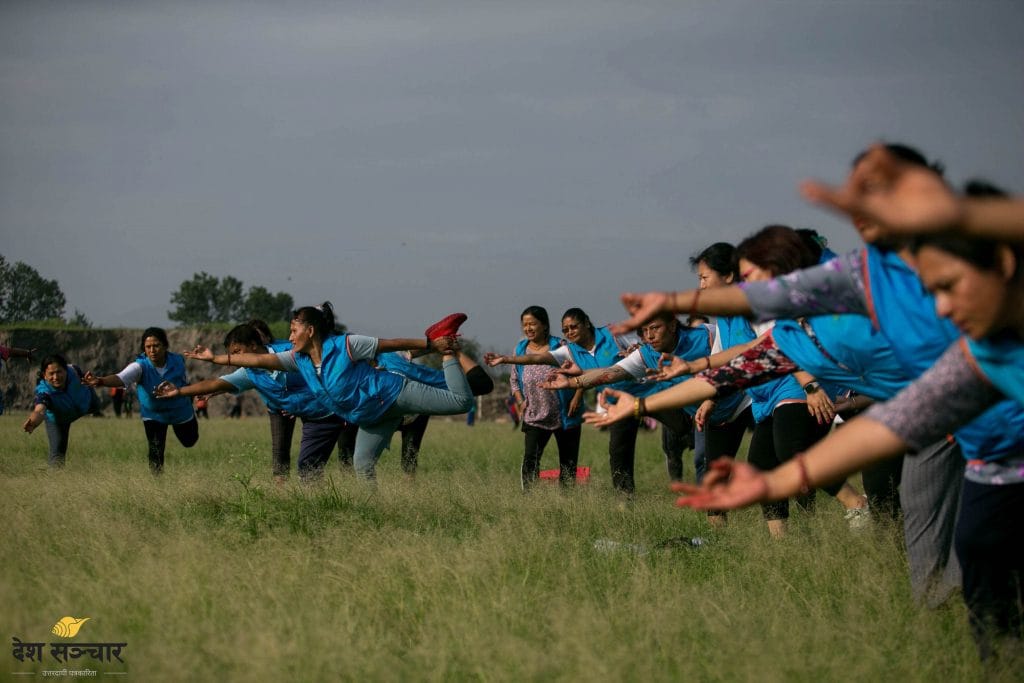 Kathmandu. 21 June: The International Yoga Day is celebrated each year on June 21 organising several programmes across the globe.
The day is being marked in Nepal conducting various awareness programmes including public Yoga practices in different places.
The International Yoga day celebration began on 21 June 2015 following the decision of the United Nations General Assembly in 2014.
Below are the pictures of Yoga Practices in Tudikhel, Kathmandu, marking the International Yoga Day.
Comments