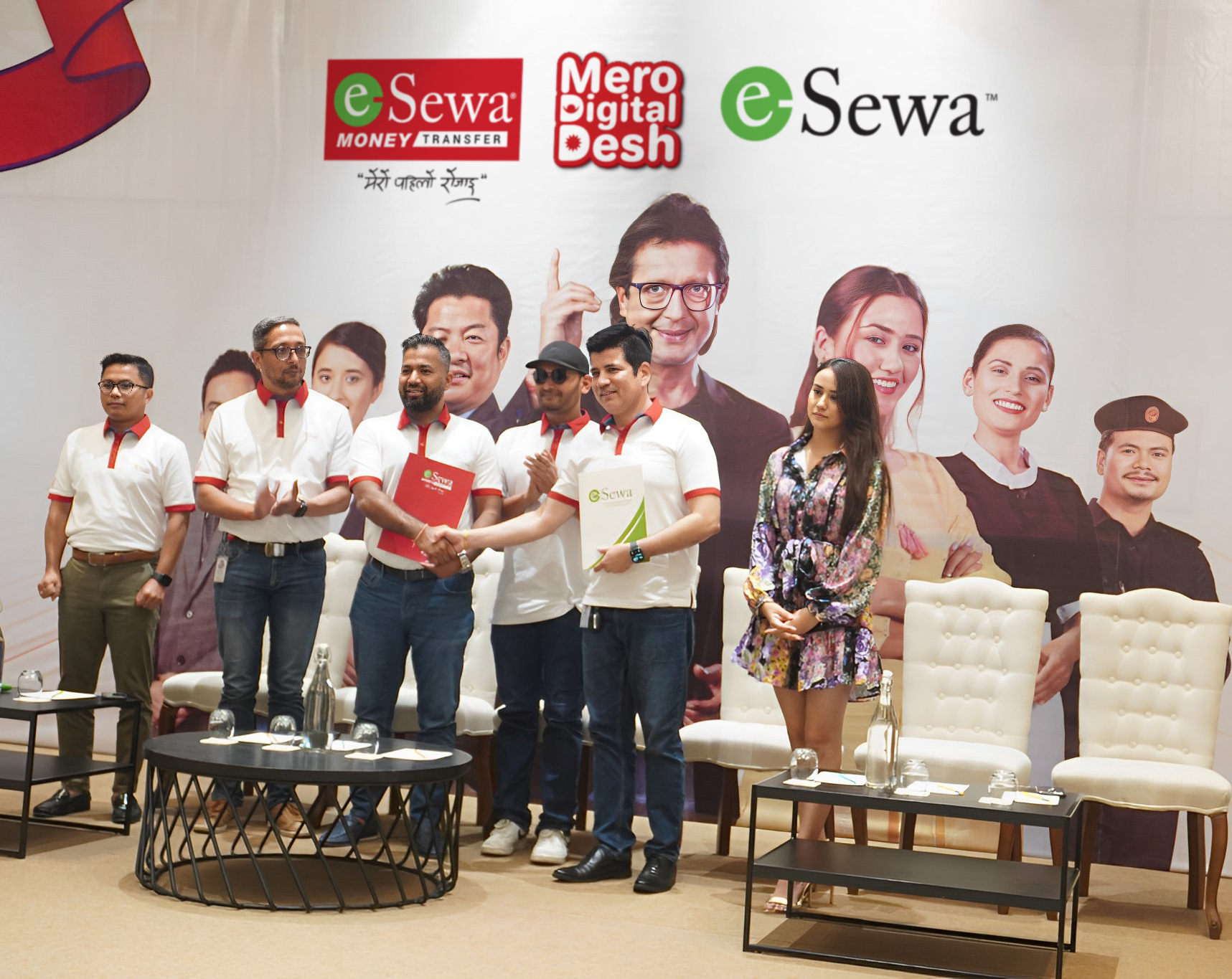 Esewa Money Transfer, on Sunday announced the continuation of "Mero Digital Desh" initiative aiming to promote formal remittance and make people aware of the advantages of sending money through digital channels.
Under the initiative, 'Win Your Dream Home' campaign was launched yesterday in a press conference held at Square Hotel, Pulchowk. The campaign starting on 18 September 2023 will end on 16 July 2024. Nepalese working and residing in any country across the world can be a part of this campaign by sending remittances directly to the eSewa wallet within the specified time.
As per the company, each month, one lucky winner will receive twice the amount they initially sent. Additionally, four individuals will be recognized with special prizes throughout the campaign, and ultimately, one lucky winner will get a brand-new house in Kathmandu as the bumper prize.
Speaking about the initiative, Mr. Subash Sharma, Director of F1Soft Group, conveyed "This initiative symbolizes our appreciation for the dedication and sacrifices made by Nepalese individuals employed overseas. Similarly, Mr. Daniel D. Shrestha, Group Strategy Director, F1Soft Group, shared the examples of foreign reserves crisis seen in south Asian countries like Sri Lanka and Pakistan where informal remittances had posed a great challenge. He stressed the need to consistently educate and aware the Nepali community regarding the importance of formal and digital remittance as it has multiple benefits for the economy both in short term and long term.
Mr Jagdish Khadka, CEO of eSewa stated "We firmly believe that this innovative undertaking will bring about a positive transformation in the country's economy and elevate the quality and reliability of remittance services." Talking about the initiative, Mr. Ajesh Koirala, CEO of eSewa Money Transfer, shared his expectation that Nepalese citizens residing across the globe will be actively participating in this endeavor.
Comments