Kathmandu, 5 June: World Environment Day is observed annually worldwide on 5th June organizing several programmes.
The theme for World Environment Day on June 5, 2023, revolves around addressing the issue of plastic pollution under the 'Eliminate Plastic Pollution, Use Environment-Friendly Alternatives' campaign. With the hashtag #BeatPlasticPollution, the focus is on finding effective solutions.
Presently, global plastic waste production stands at approximately 400 million tons each year. The dreadful fact is of the seven billion tons of plastic waste generated worldwide to date, less than 10 percent has been recycled. Frequently used items such as food wrappers, plastic bottles, bottle caps, grocery bags, straws, and stirrers contribute significantly to this problem.
It's alarming to understand that many of us utilize these products daily without considering their eventual fate. Nations across the globe generate around 350 million metric tons of plastic waste per year which is equivalent to over 10 million fully loaded garbage trucks.
Shockingly, about 800 tons of this non-biodegradable material ends up in landfill sites, contributing to environmental degradation.
In Kathmandu alone, the consumption of plastic bags reaches a staggering 4,800,000 bags per day.
Below are the pictures of people collecting plastic waste from the junkyard for recycling at Dhobighat, Lalitpur on the occasion of the World Environment Day.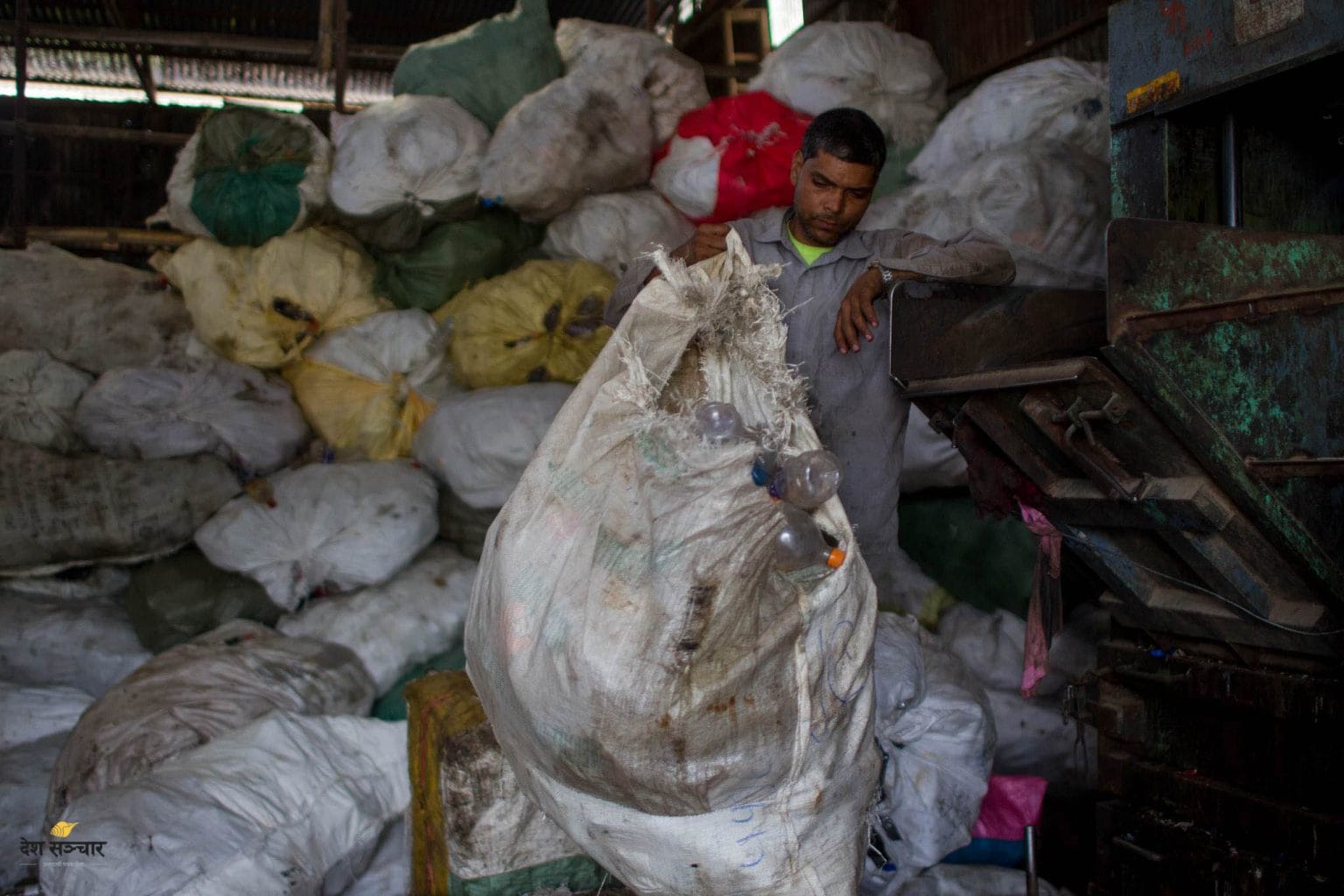 Comments