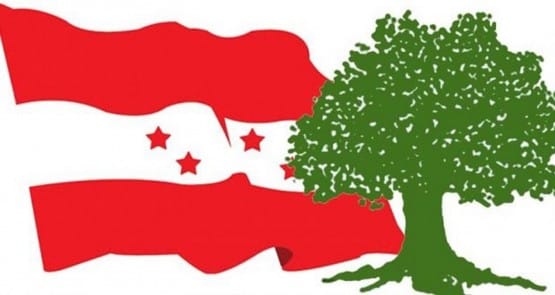 Kathmandu: With all the results under the First Past the Post System and the Proportional Representation system for the recently held elections known, the Nepali Congress is once again likely to head the government.
Based on the final outcome, NC with 89 seats in the House of Representatives, along with 32 from the Maoist Centre, and 10 from the United Socialists together, needs 7 more seats for the 138-magic mark in the 275-member House of Representatives. That is why NC has approached the Janamat and Janata Samajbadi party with the positive initial response. That all will, however, depend on whether the pre-poll alliance led by the Nepali Congress remains intact, or not.
Although the Maoist Centre has decided to explore alternative alliances, many believe that it's nothing more than a bargaining chip and it will ultimately end up joining the congress-led coalition as a junior partner. The Nepali Congress has already secured a commitment from the United Socialists led by Madhav Kumar Nepal that leaving the current alliance or exploring left unity is out of the question. However, the Nepali Congress, especially the followers of Sher Bahadur Deuba, does not look to be leaving any chance and approaching parties outside the alliance.
Party vice President Purna Bahadur Khadka met Janamat Chief C K Raut who has got five members in the House to join the government. "Raut is ready and will be part of the government," Nepali Congress sources said. In the meantime, Janata samajbadi party chief Upendra Yadav's announcement in Biratnagar Sunday that its alliance with the Communist Party of Nepal-Unified Marxist Leninist was only for electoral purposes and 'that it is over now' is seen as an indication that his party with ten members will be joining the government.
But the JSP is apparently waiting for a formal announcement about who will be the Prime Minister from the Nepali Congress. "JSP may join the cabinet under Sher Bahadur Deuba," a senior central committee member of the Nepali congress said, adding, "while we are certain about the outcome, but lot of clarities need to be evolved within the party for Deuba to re-elected."
The UML that got the highest number of popular votes will be the main opposition with 77 MPs, followed by Rshtriya swatantra party's 21 and 14 from the Rashtriya Prajatantra Party.
Nepali Congress, despite its majority at the centre along with its alliance partners, is trying to rope in as many other groups as it will be able to form government in all the seven provinces. "If everything goes as scheduled, Deuba will stake the claim to form the government to President Bidhya Devi Bhandari once the Chief Election Commissioner submits final results to her", the NC leader said.
Comments