Kathmandu, 18 June: The vegetable traders in Kalimati Vegetable market have thrown out almost a quintal of tomato citing it was not sold.
The tomatoes are less likely to be consumed and we are forced to throw them, said the traders, adding it is not being sold even at Rs 4 per KG.
The decision was influenced by the home grown tomatoes not getting the rice price, said one of the farmers.
As traders dumped almost 92000 kg of tomatoes across the road, the traffic had been interrupted.
The dozer was used to clean up the mess across the road caused by dumped tomatoes.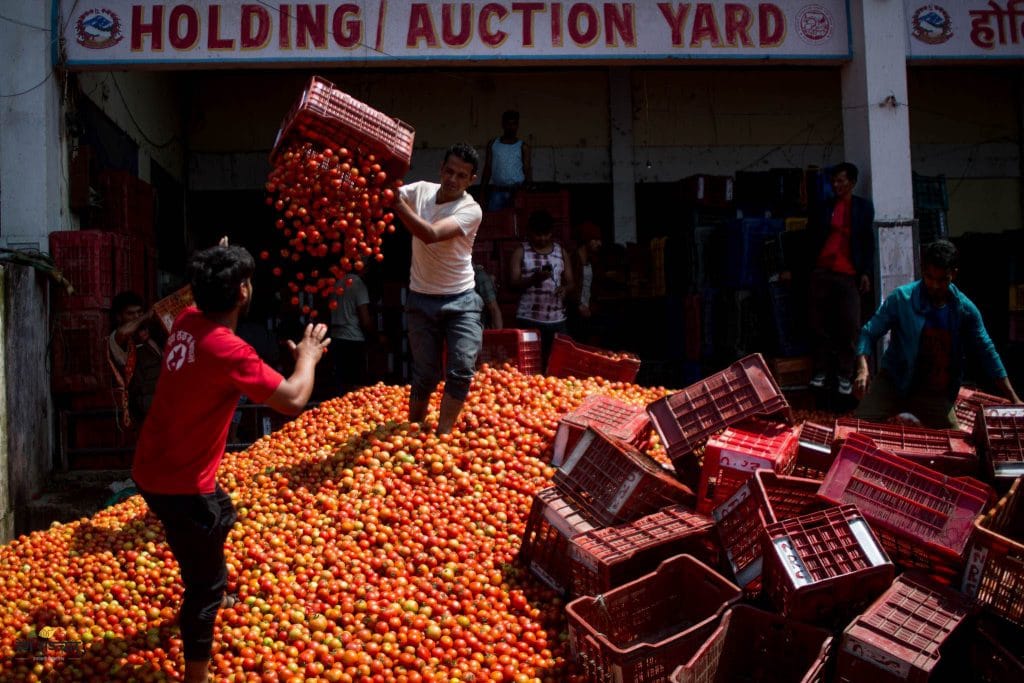 Comments