Tinau river crosses danger level, authorities call for alert and precaution following heavy rain in Lumbini province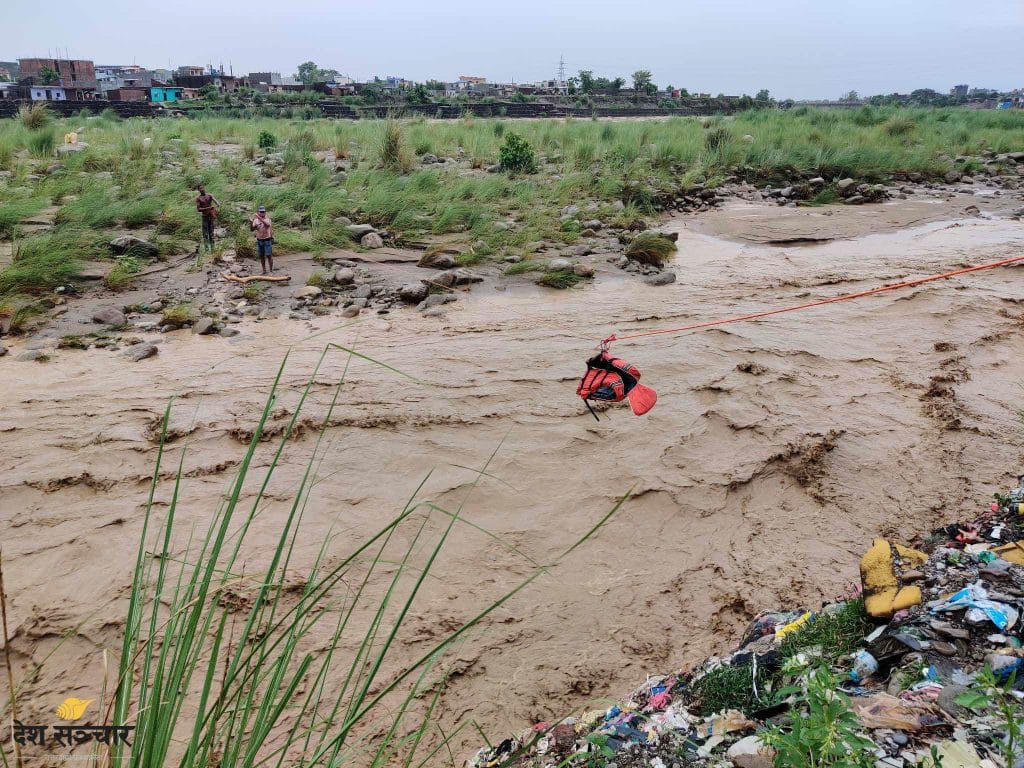 Normal life has been affected due to the heavy rainfall taking place in various districts of Lumbini province since last night.
Heavy precipitation has been recorded in Rupandehi, Palpa, Nawalparasi, Pyuthan and surrounding places. The risk of flooding has increased in settlements close to the bank of Tinau river which has become swollen following the heavy rainfall.
The Tinau Flood Measurement Centre Butwal stated that the water level in the Tinau river has crossed the danger mark and it continues to rise.
People living in settlements near the river bank and at low-lying places have been notified to evacuate to safe places by noon today considering the risk of flooding in the areas.
Meanwhile, the Meteorological Forecasting Division has issued alert to residents of low-lying areas and settlements close to the river banks, and those preparing for travel to take precaution.
Comments