Kathmandu, 29 June: Bakra-Eid (Eid-ul-Azha), the second biggest festival of the Muslim community is being observed across the country today.
The government has announced a public holiday on Thursday to commemorate the occasion.
Eid-ul-Azha, observed on the 70th day of Eid-ul-fitr, is celebrated for three days praying for mutual happiness, harmony and good will while abandoning anger, rage and malice.
On the occasion, people wake up early in the morning, take a holy bath and go to the mosque to offer a prayer and read the Namaj.
There was a crowd of people exchanging greetings after they read Namaj in various mosques across the country.
Below are the pictures captured by Desh Shanchar's Sulav Shrestha at Kashmiri Masjid.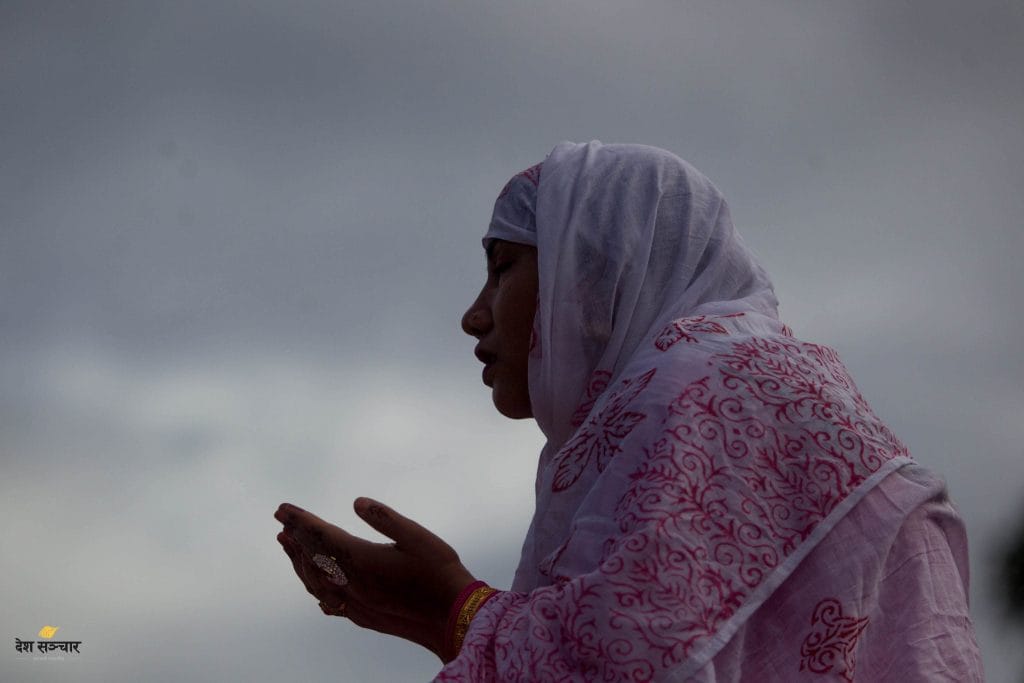 Comments