'Rubin Go Back' campaigners staged protest against its attempt to run commercial Museum at Itumbahaa (Pictures)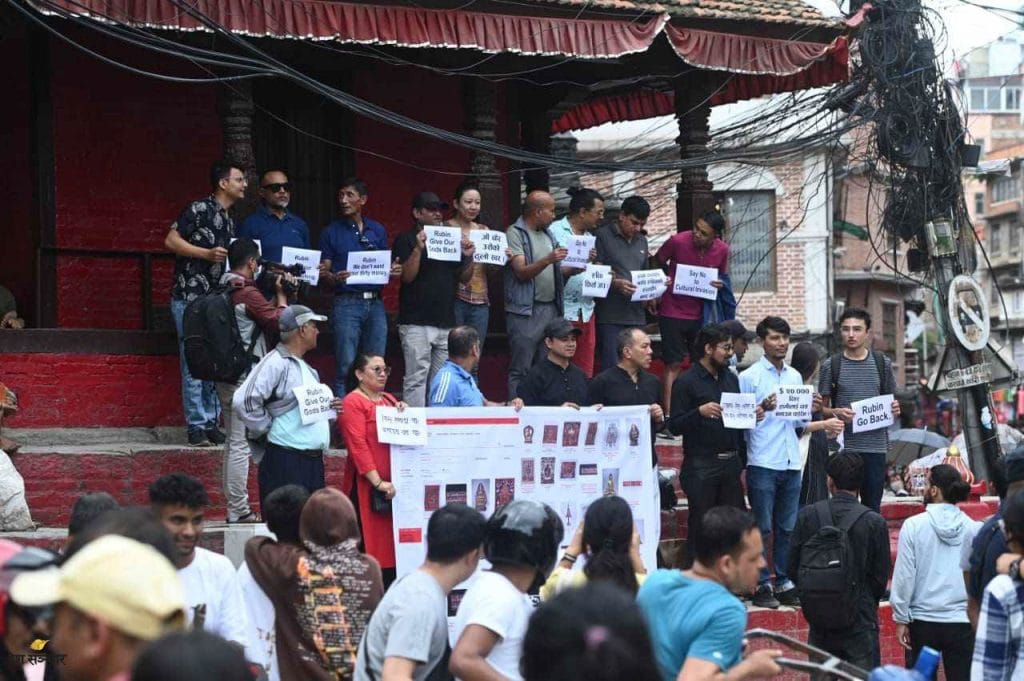 Kathmandu, 29 July: Activists from 'The Rubin Go Back Campaign' today held a protest demonstration in Itumbahaa (Khesab Chandra Mahabihar) near Basanatapur Durbar Square.
The campaigners alleged that the act of The Rubin Museum of Art, Manhattan, to build a museum within the Mahabihar shrine is an onslaught on the communal and cultural heritage – the Mahabihar represents.
They said the Mahabihar is an open and holy place as a part of daily cultural practices of the community – preserved by locals for centuries.
Building a museum here evades the heritage's vigor as part of community life thereby threatening the identity and existence of the generations to come, the activists said.
The protesters opined that it is ironic that the Museum, that collected idols and artifacts that had been stolen from Nepal is acting to be the conservationist building museum here instead of returning those from Nepal in its collections.
The campaigners reiterated the case of two religious cultural artifacts – 14th century flying Apsara and 17th century Torana's part- that Rubin Museum agreed to return to Nepal after it had been concluded that those relics had been looted from Nepal.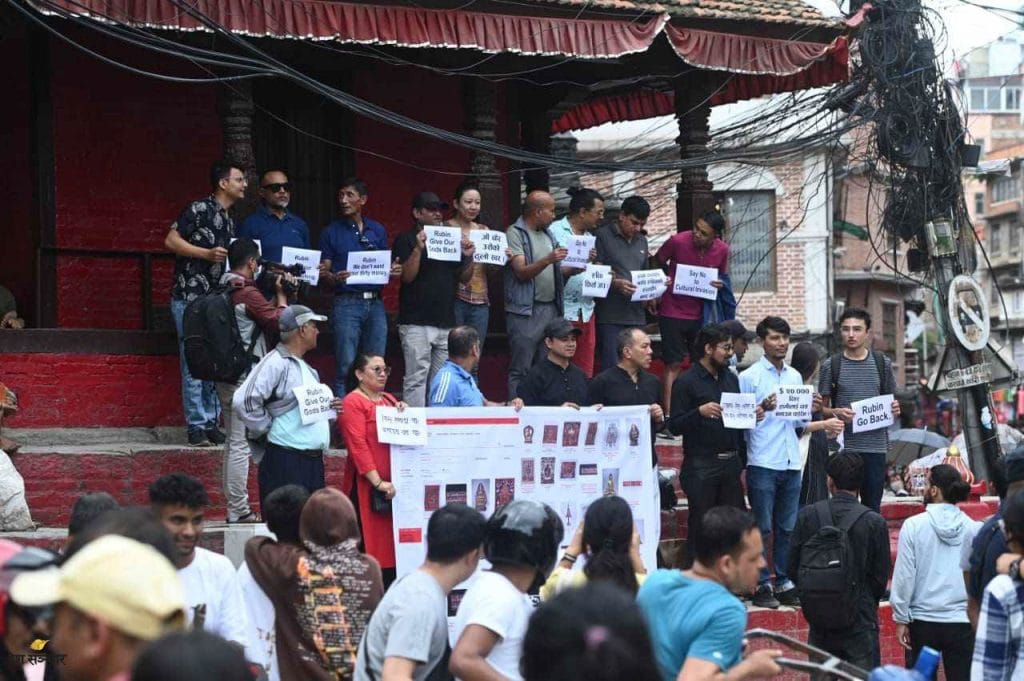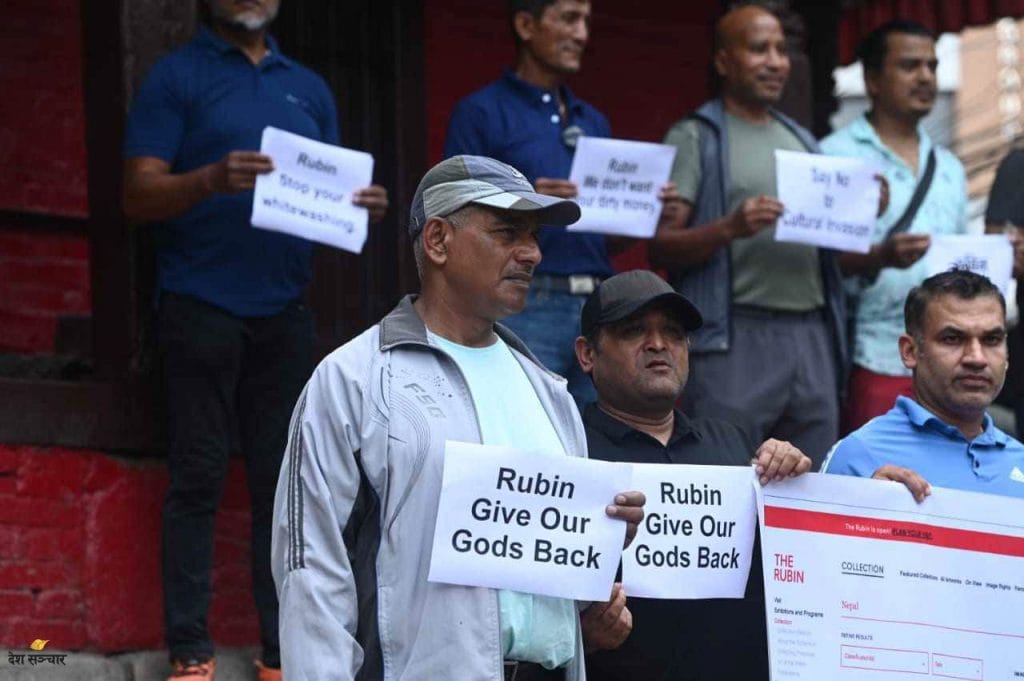 Comments