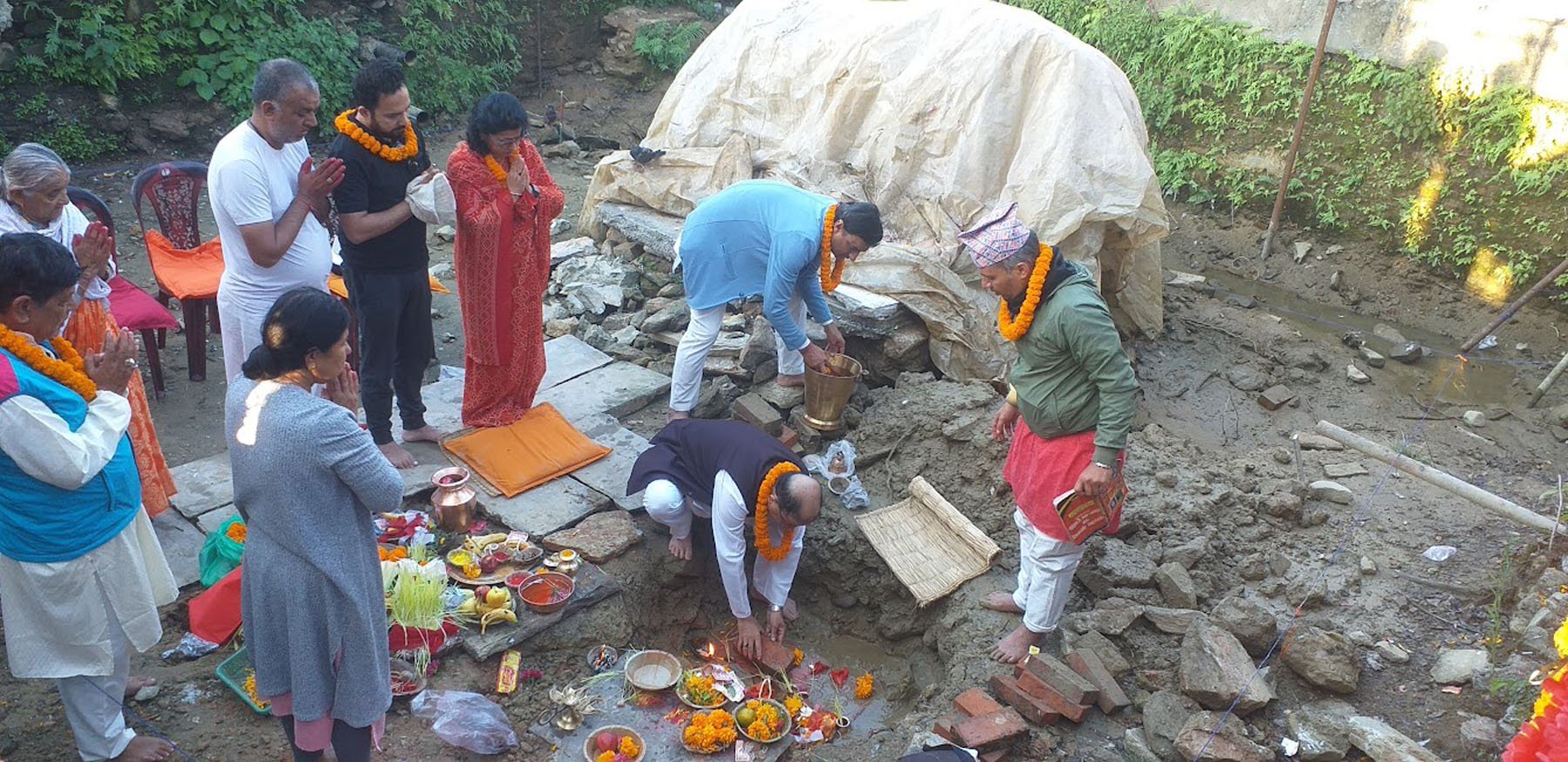 Lekhanath, Oct 26: The reconstruction of the renowned Talbarahi Temple in Baidam of Pokhara metropolis-6, Kaski has begun.
Metropolis mayor Dhanaraj Acharya performed a puja marking the commencement of the temple reconstruction amidst a ceremony today.
The temple is located in the middle of the famous Fewa Lake in Pokhara.
On the occasion, the local people's representative said the responsibility for preserving and reconstructing the Talbarahi Temple rests within the Pokhara folks and the three levels of government. As he announced, the temple will be rebuilt in its original form.
The temple was damaged by the 2015 earthquake. The disaster caused the temple to tilt three inches southward.
The rebuild project will be implemented in coordination of the Taalbarahi Temple Guthi Management Committee and the Department of Archeology.
According to committee chair Hikmat Bahadur Kunwar, the reconstruction project is expected to cost Rs 14.5 million.
Of the estimated cost, Rs 2.5 million has been received from the Department of Archaeology and there will be support from the federal, provincial, local governments, and the local community to complete it.
With the demolition of the temple, a silver idol of goddess Barahi has been placed nearby with established rituals so that devotees could pay homage to the deity from there until the new structures are readied.
The main temple will be rebuilt within a year, it is said. The latest temple structures were built in 2017 BS. The temple's existence was traced in 1667 AD while some records even suggest it might have existed as early as 1447 AD.
The temple that was initially established by the then King of Kaski, Kulmandan Shah, carries a historic significance.
(RSS)
Comments