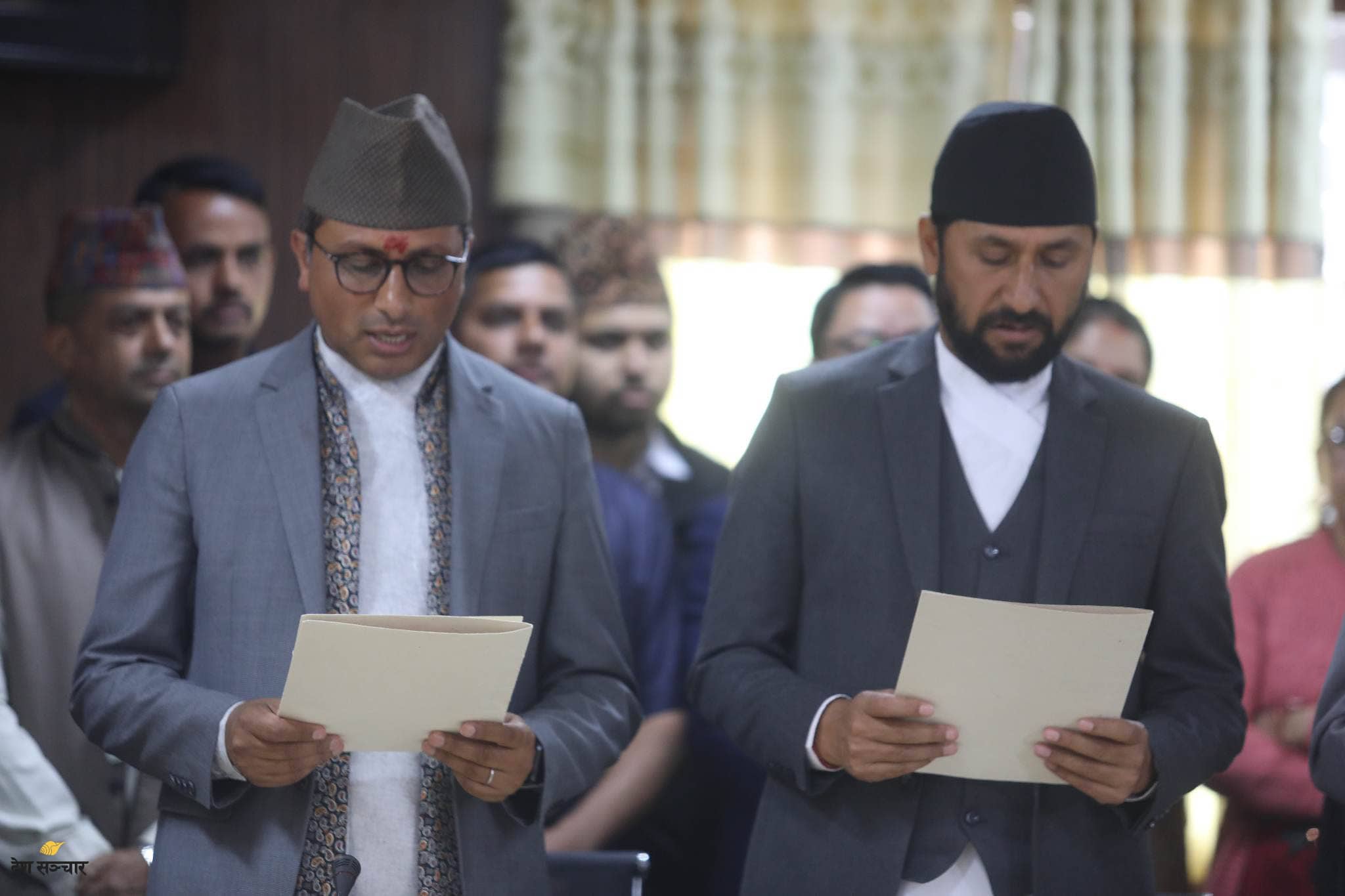 Kathmandu, 28 Apr: Rabi Lamichhane and Swarnim Wagle from Rastriya Swatantra Party have taken the oath of office and secrecy.
Lamichhane and Wagle have been elected as the members of the House of Representatives (HoR) from Chitwan-2 and Tanahu-1 respectively from the By-Election held on April 23.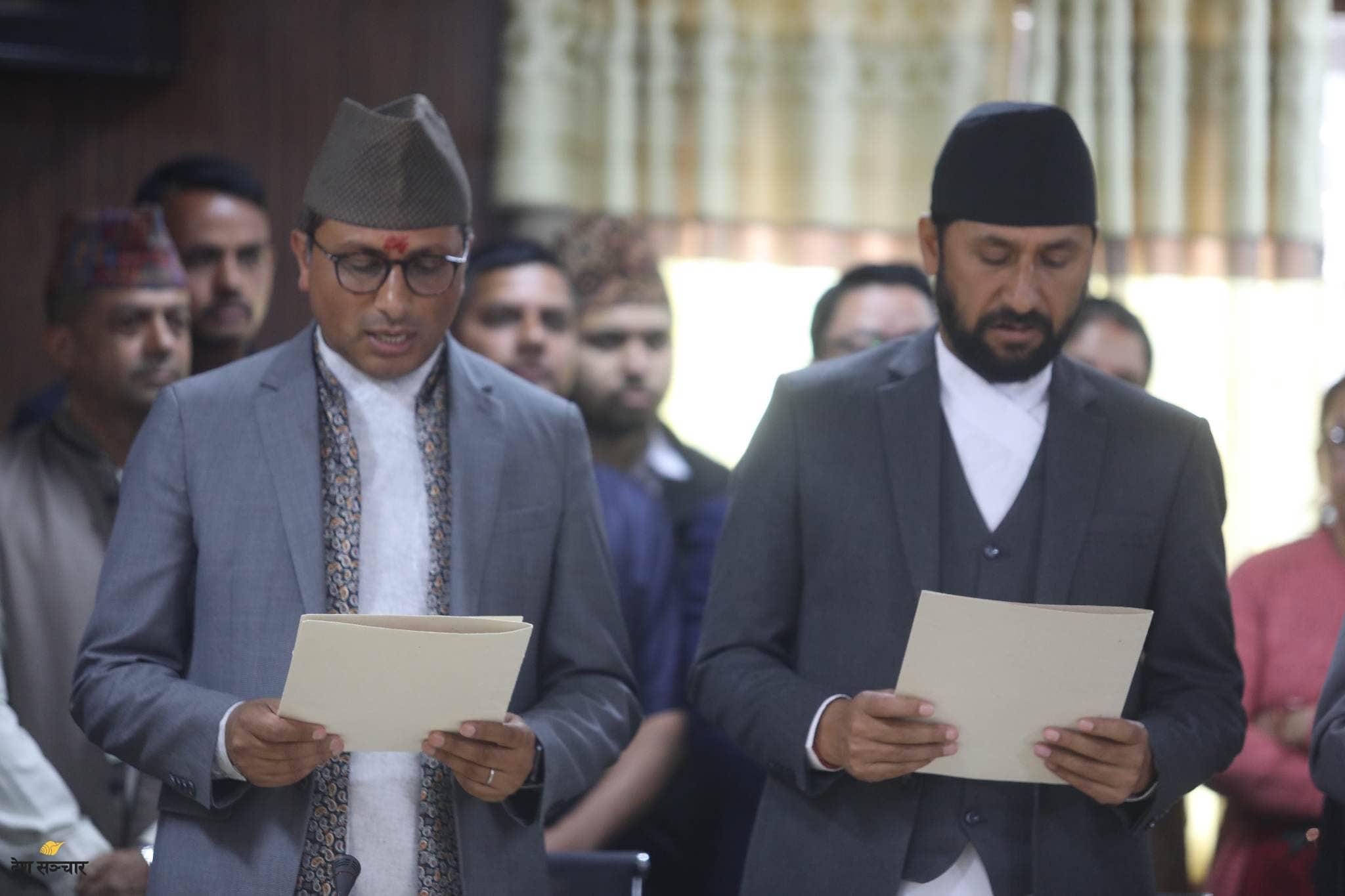 Devraj Ghimire, the Speaker of HoR administered the oath to newly elected members.
Among the three members elected in by-election, Upendra Yadav who was elected from Bara-2 has not been presented in the sworn-in ceremony held at the HoR Law Committee's hall today morning.
Chitwan-2 constituency had fallen vacant following the Supreme Court verdict earlier that Lamichhane did not have a bona fide Nepali citizen status when he contested and won the November election.
Tanahu-1 had fallen vacant following resignation by Ram Chandra Poudel after being elected as President.
Comments