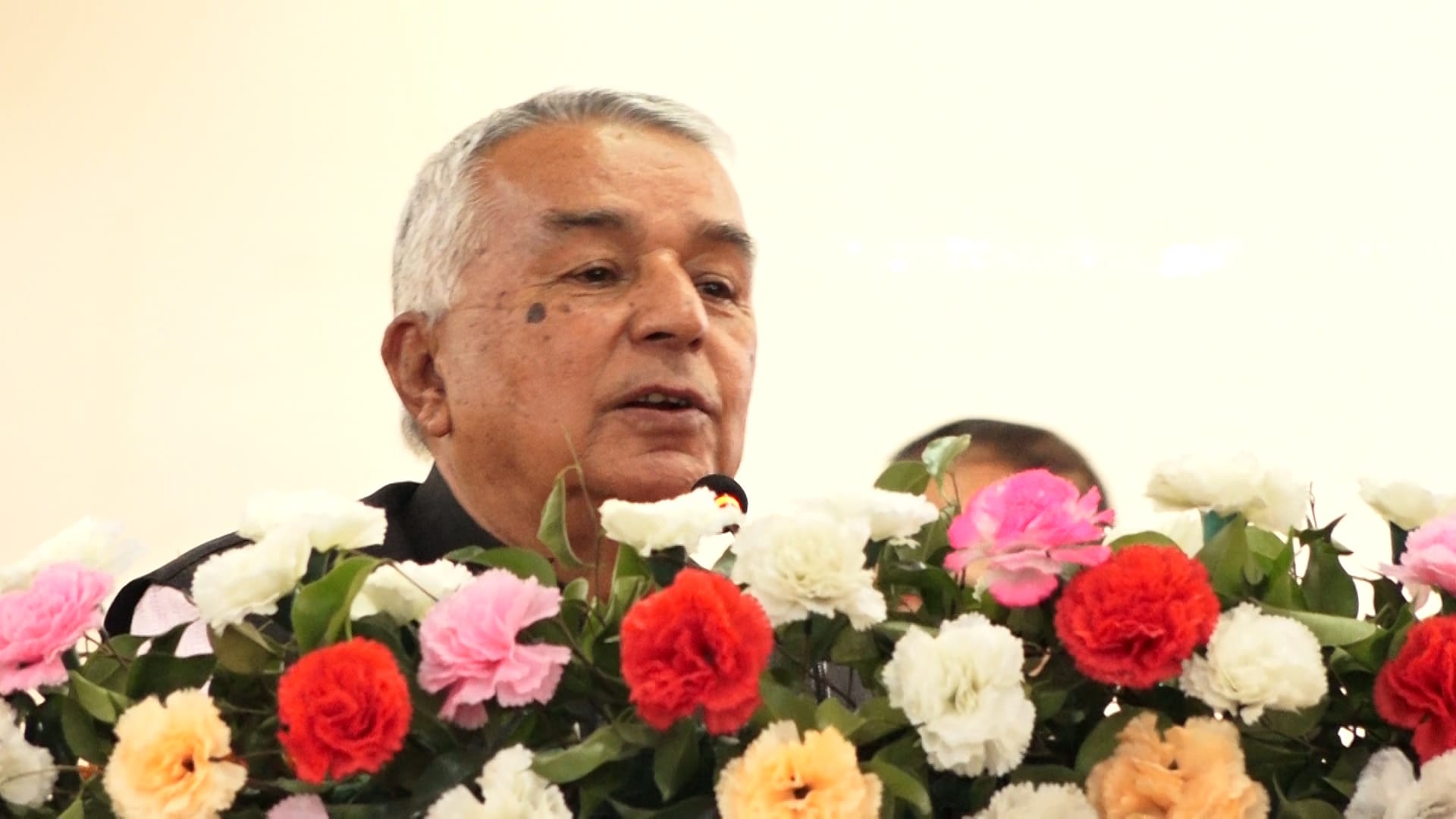 The President Ramchandra Paudel has stated that politics should be guided by service motive towards the society and people.
At a programme to unveil a bust of the late Nabindra Raj Joshi, the president stressed that politics should be motivated by the highest determination, commitment and dedication to serve the people, understanding their joy and sorrow along with continuous closeness.
Nepali Congress leader and former Minister late Nabindra Raj Joshi's statue is constructed at Yatkha Kumari Temple premises of Kathmandu Metropolitan City-19, on the second memorial day.
President Paudel shared, "Late Joshi was a personality who had a close relation with the people and had understood their joy and sorrow." The untimely demise of Joshi is an irreparable loss to the country, Nepal's democratic movement, the party, Joshi family and himself, he mentioned.
The President expressed the view that Joshi was successful to build an image of a simple, honest, friendly, helpful and capable politician, adding that good morals and honesty were the characteristics of late Joshi. "I got the opportunity to not only know and understand Nabindra from close quarters but also as a guardian to show the way all through his life to always motivate him towards building a conscious, enthusiastic and conscientious personality by providing him suggestions, support and cooperation," the President said.
He opined that installation of Joshi's statue will always keep alive the contribution he made for the country and people, inform the future generations of an honest and good leader and encourage them to carry out moral deeds.
Comments