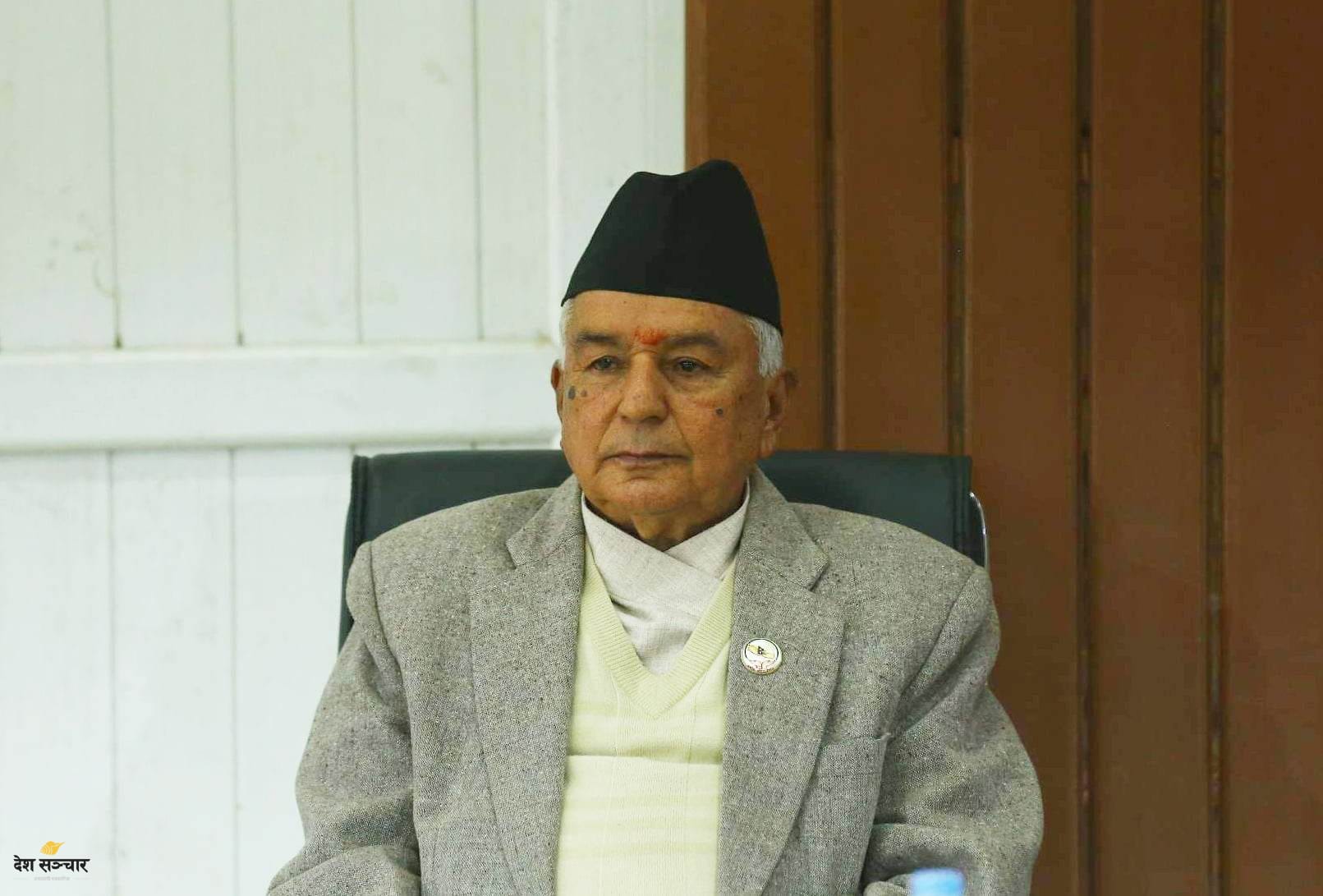 Kathmandu, 02 Oct: President Ram Chandra Poudel has put the entire blame on the government for presidential pardon to 670 people including murder convicts on the occasion of the Constitution day.
In response to the point raised by a delegation of the Rashtriya Swatantra Party (RSP) led by its chief Rabi Lamichhane at Shital Niwas today, President Poudel said that he had no authority under the Constitution and parliamentary practices to go against the decision of the cabinet.
The RSP delegation had objected to Poudel putting his signature on the government recommendation that pardoned many convicts including those convicted for murder.
Poudel said he rejected the Ministry of Home Affairs proposal for amnesty to 34 convicts as he was within his power to do that, 'but once the cabinet recommends that my hands are tied.'
Lamichhane told him to convey the party's disapproval to the mass amnesty. Poudel said any party disapproving such act 'should raise the issue in parliament and hold the Prime Minister and the Home Minister to account if they so wished.'
Indirectly stating that criticism of the President is criticism of the republic, he told the RSP delegation that 'this is the system that we have achieved after seventy years of struggle and nobody should try to weaken it.'
Comments