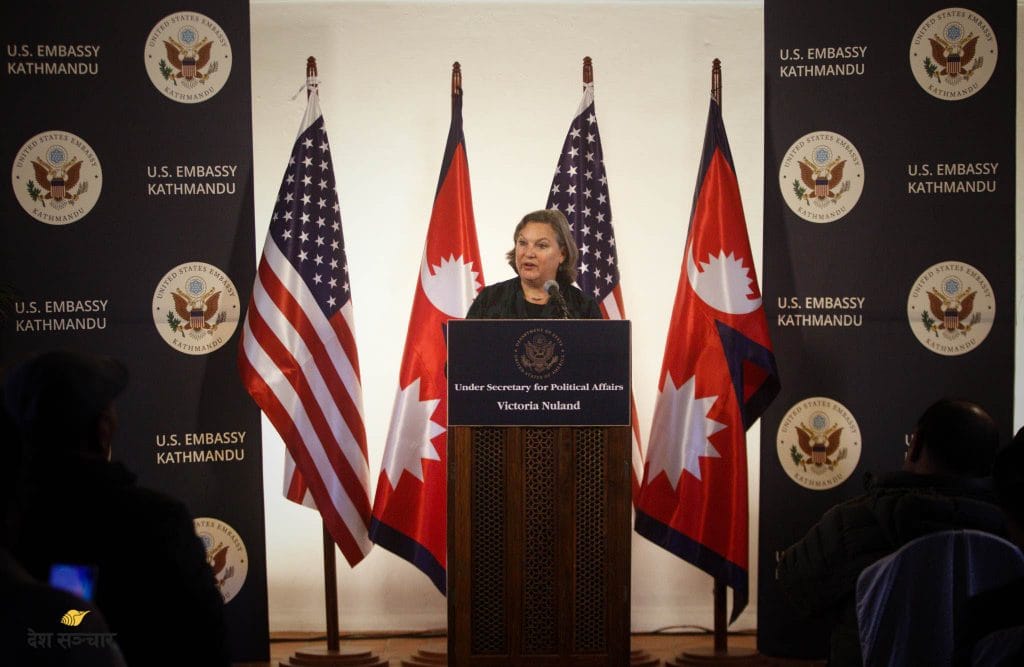 The U.S. Under-Secretary of State for Political Affairs, Victoria Nuland, mentioned at a press conference Monday that the U.S. wants to make its collaboration and strong economic relationship in Nepal. She has also stated that the US would welcome Nepal's friendly relations with its neigbhouring countries.
The U.S. wants Nepal to take sovereign decision on the issues of its national interests, mentioned the U.S. Under-Secretary Nuland.
Nuland has arrived in Kathamndu on a two- day official visit Sunday and hold a high level political meetings with Prime Minister Pushpa Kamal Dahal 'Prachanda', Nepali Congress President Sher Bahadur Deuba, CPN (UML) Chair KP Sharma Oli and Foreign Minister Dr Bimala Rai Poudel.
Informing on her high level political meetings at a press conference she stated – next step of the implementation of MCC, transitional justice process, and building environment to increase U.S. investment in Nepal were among the issues discussed during the meetings.
Comments