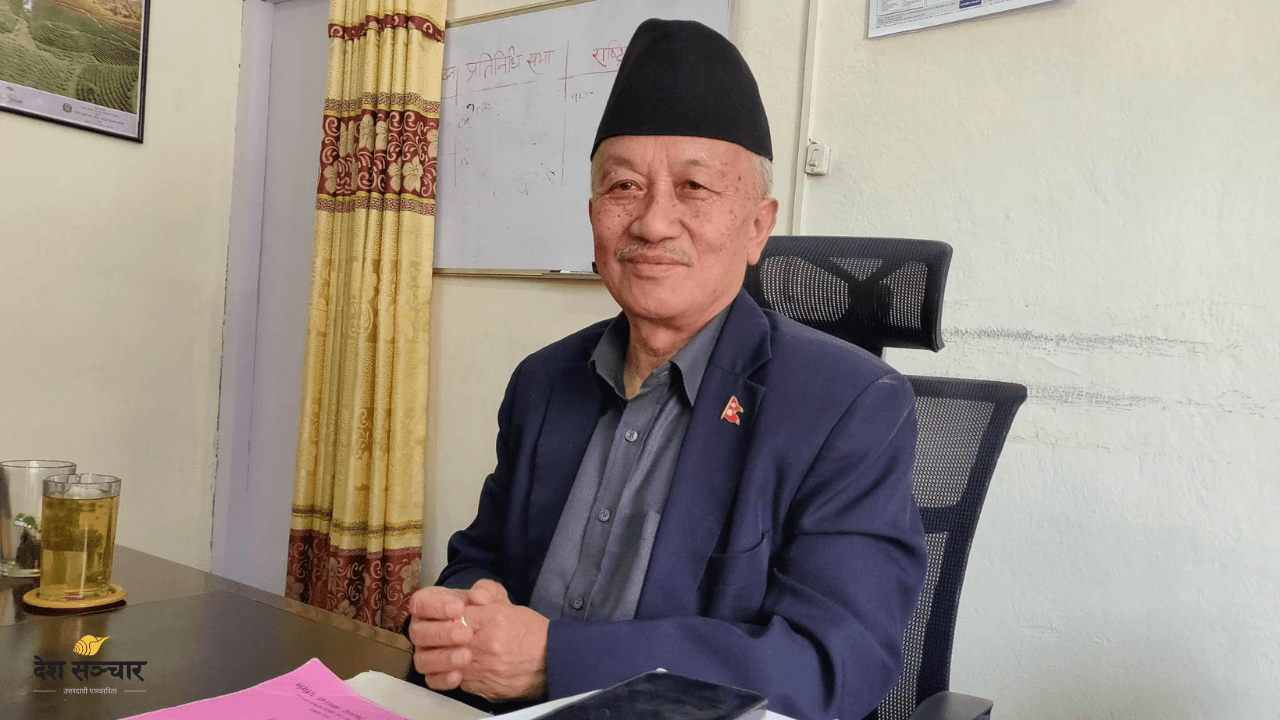 Body of Constituent Assembly Chairperson and CPN-UML Vice-Chairperson Subas Chandra Nembang – who died due to heart attack will be kept at the CPN-UML party office in Chyasal, Lalitpur.
After complaining of heart complications last night, he was rushed to the Tribhuwan University Teaching Hospital at Maharajgunj from his Baluwatar-based private home.
Nembang, also the deputy leader of UML parliamentary party, had set his political journey from around 2028 BS.
In the formative political career, he had become the President of Free Student Union of Ilam Multiple Campus.
He was the National Assembly member from 2048 to 2052 BS and elected as the House of Representatives (HoR) member in 2056, 2064, 2074 and 2079 BS from Ilam-2.
Nembang had contributed the country as a Speaker of the reinstated HoR in 2063 BS, Speaker of Legislature-Parliament in 2064 BS and Chairperson of the Constituent Assembly from 2065 to 2070 BS.
For his involvement in the political struggle for democracy, Nembang was jailed for seven months in different times.
He had also worked as a Minister for Law, Justice and Parliamentary Affairs in 2051 BS.
Nembang was the senior advocate and was also engaged in teaching at Nepal Law Campus.
(RSS)
Comments