Kathmandu, 22 Oct: The bodies of three Nepali youths who were killed in Hamas attack on Israel on October 7 have been brought to Nepal.
While the bodies of three deceased identified as Narayan Prasad Neupane, Lokendra Singh Dhami and Dipesraj Bista have already been brought, that of Asish Chaudhary will arrive later in the afternoon.
A tribute was paid to the Youths at the Tribhuvan International Airport and the bodies then sent to the Teaching Hospital for postmortem.
Upon completion of necessary formalities, the Israeli government had handed the four identified bodies to the embassy of Nepal in Israel.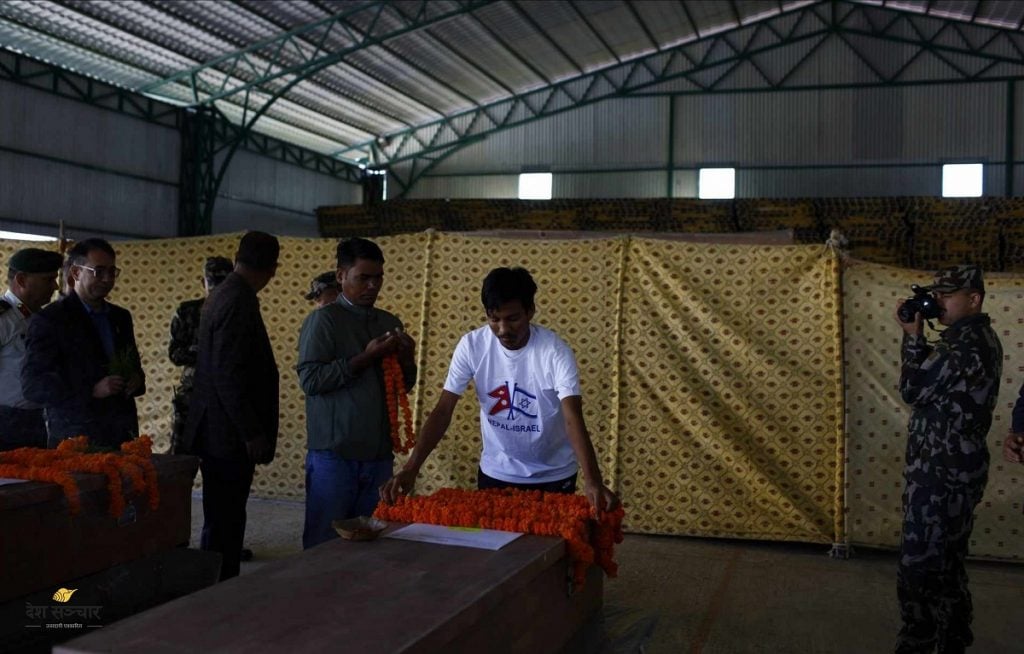 Comments