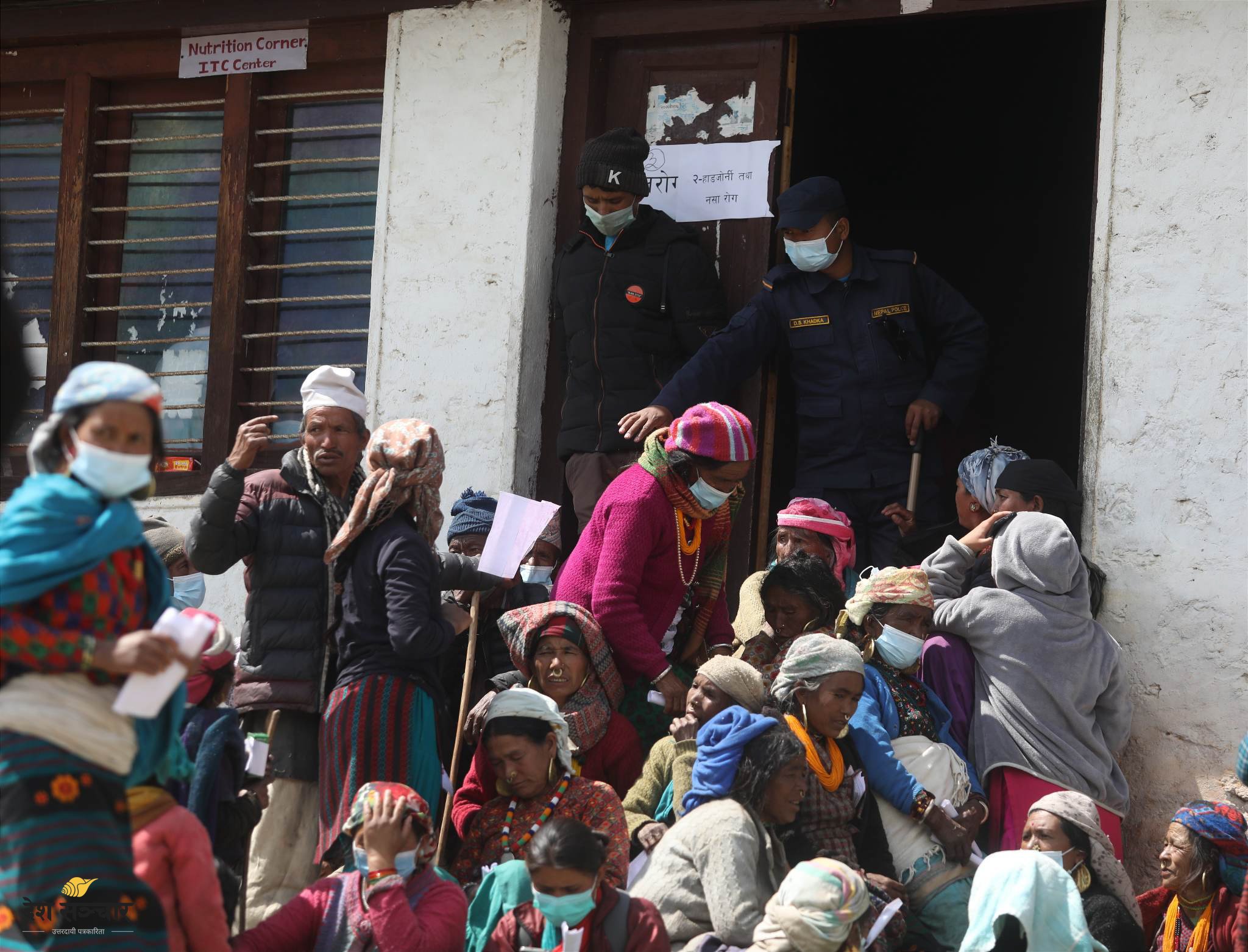 A comprehensive integrated health camp has begun from Thursday in Simkot, Humla.
The camp, with technical and financial support by Praramva social organization and Singapore Red Cross,  has been jointly organized by Simkot, Namkha, Kharpunath Gaunpalika and District Health Office. Adhar Bikas Nepal and Athot Nepal have worked togethr for the accomplishment.
Along with service from General Physician, the special service that the camp provides include Cardiology, Obstetrics and Gynecology, Orthopedics, Narcotics, ENT, Pediatrics and Acupuncture.
Six medical specialists from Kathmandu arrived here early in the morning today. Also the doctors in the District Hospital are serving in the Camp, according to Prem Bahadur Singh, District Health Officer.
The total 894 patients-494 women, 355 men- have been served on the first day of the three-day camp.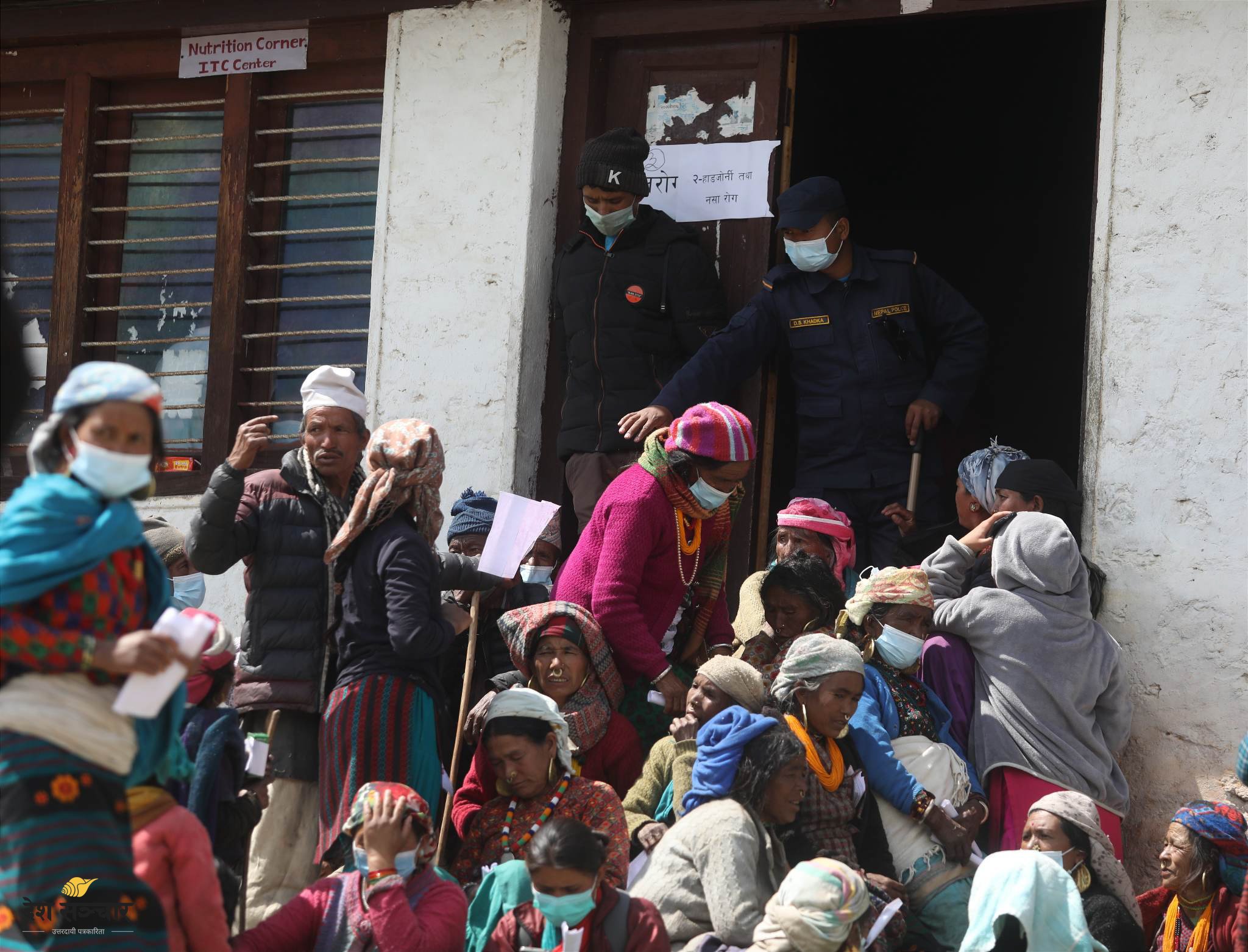 Comments