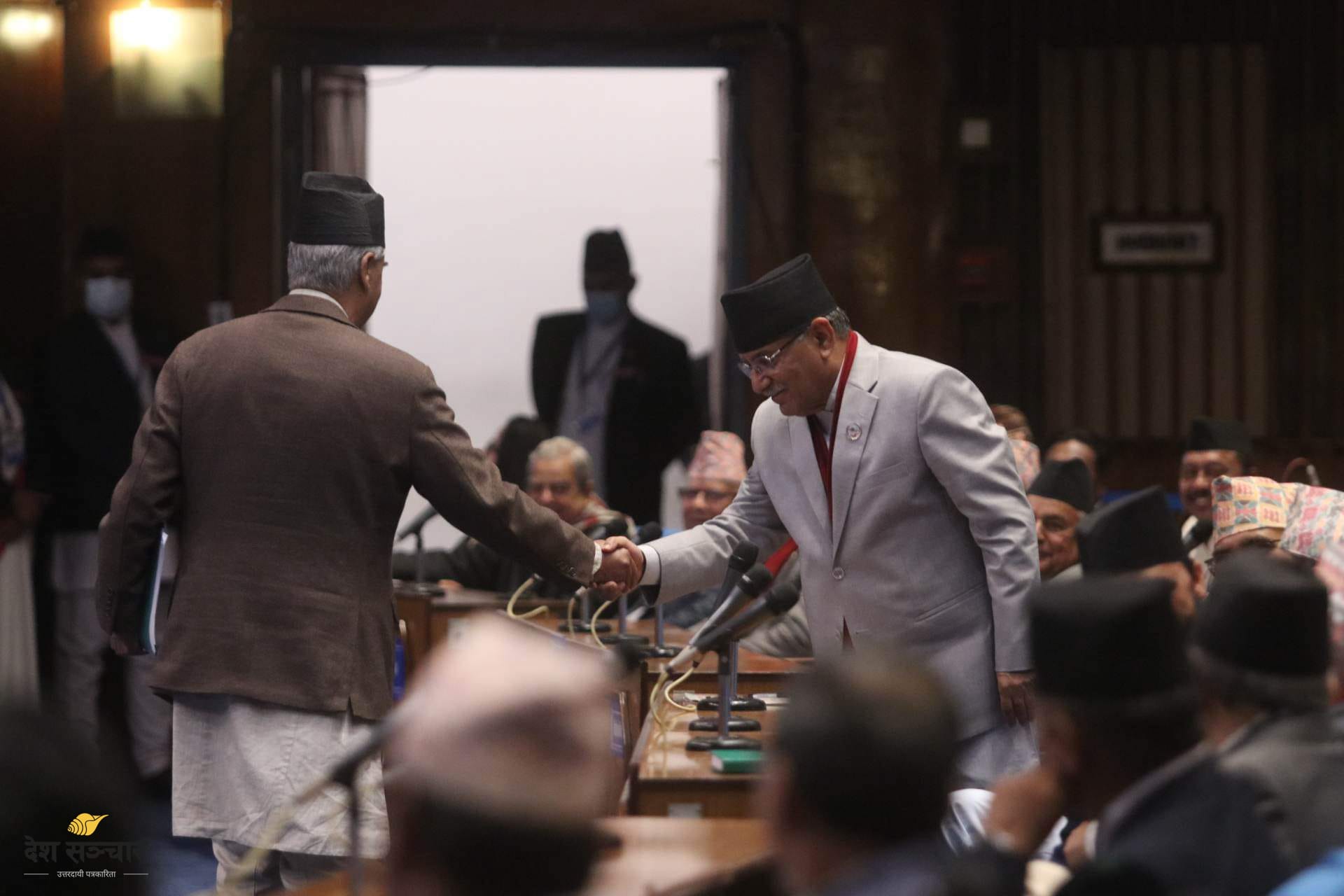 Kathamndu: Prime Minister Pushpa Kamal Dahal (Prachanda) secured vote of confidence with huge majority of Parliamentarians.
Dahal put forth the proposal Tuesday seeking a vote of confidence in the 2nd meeting of the House of Representatives following the General Election held in November 20 Tuesday.
Among  270 lawmakers presented, 268 voted for motion and just 2 voted against it.
Comments