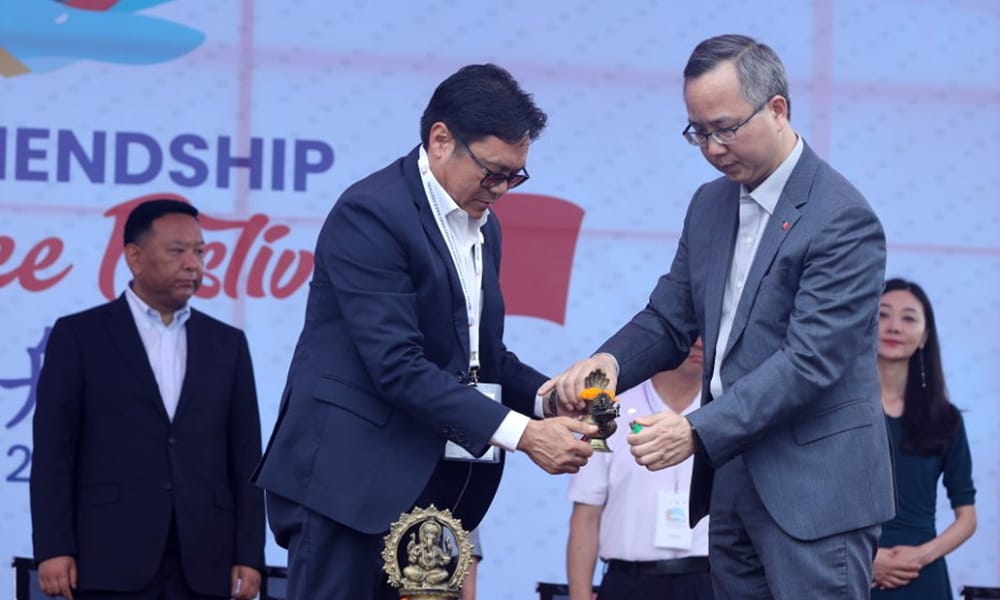 The two day Nepal-China Friendship Dragon Boat Festival has begun amid a ceremony organized in Pokhara.
The festival is jointly organized by the Embassy of China in Nepal, the Pokhara Metropolitan City and the Nepal Tourism Board (NTB).
Sudan Kirati, Minister for Culture, Tourism and Civil Aviation, inaugurating the festival, highlighted the historic and harmonic relation between Nepal and China. He has also mentioned that the festival held in the touristic city Pokhara contributes to strength cultural as well as citizenry level relation between the two countries.
Four teams from both the countries are participating in the Boat Race competition claimed to be the first of its kind in South Asia. One hundred and sixty people from all seven provinces of Nepal and those from China are participating in the competition.
Eight boat race events would be held as part of the competition, including 200 metres on the first day and 500 metres on the second day.
Comments