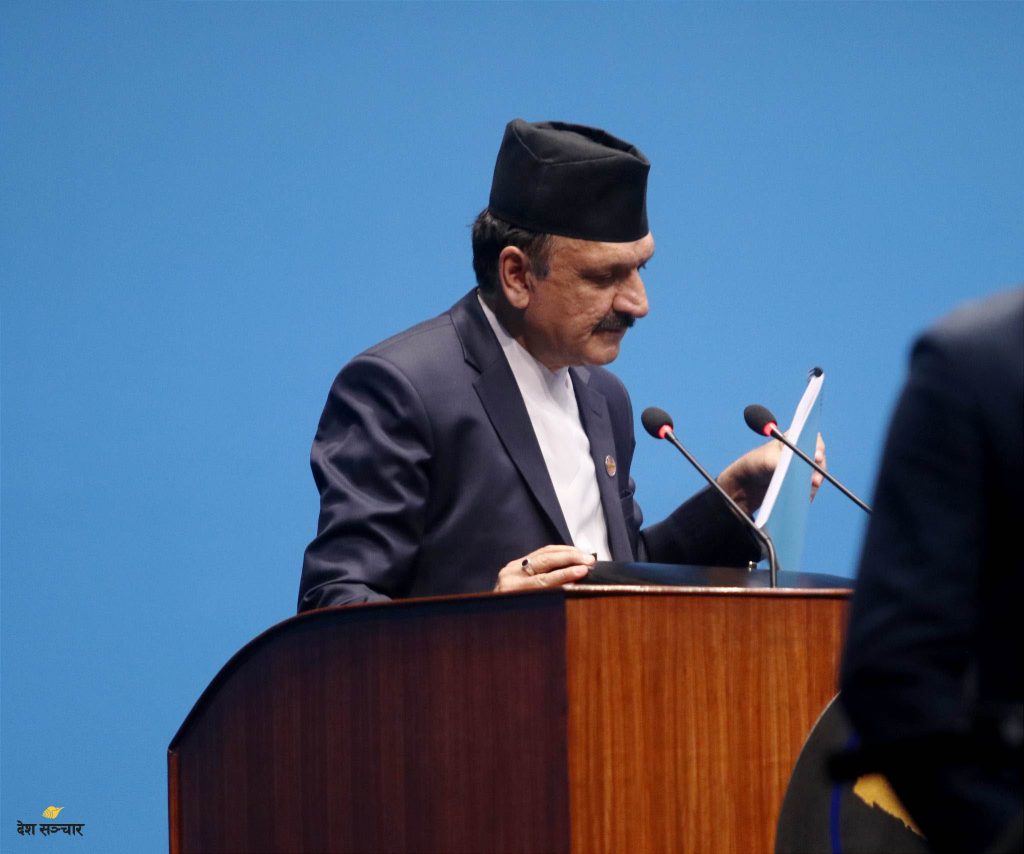 Kathmandu, 29 May: Finance Minister Prakash Saran Mahat is presenting the budget for upcoming Fiscal Year (FY) 2023/24 at the joint session of the federal parliament, Baneshwor Kathmandu.
Prior to the presentation, the cabinet meeting held today afternoon had passed the budget to be presented.
The first budget in the history of Nepal, presented on 4th February, 1952 by the then Subrana Shumser Rana, was equivalent to RS 52.5 million.
Comments