The huge gathering of devotees spotted at Baaisdhara, Balaju for the annual feast from early morning Thursday.
Baaisdhara Mela is celebrated each year at Chaitra Sukla Purnima.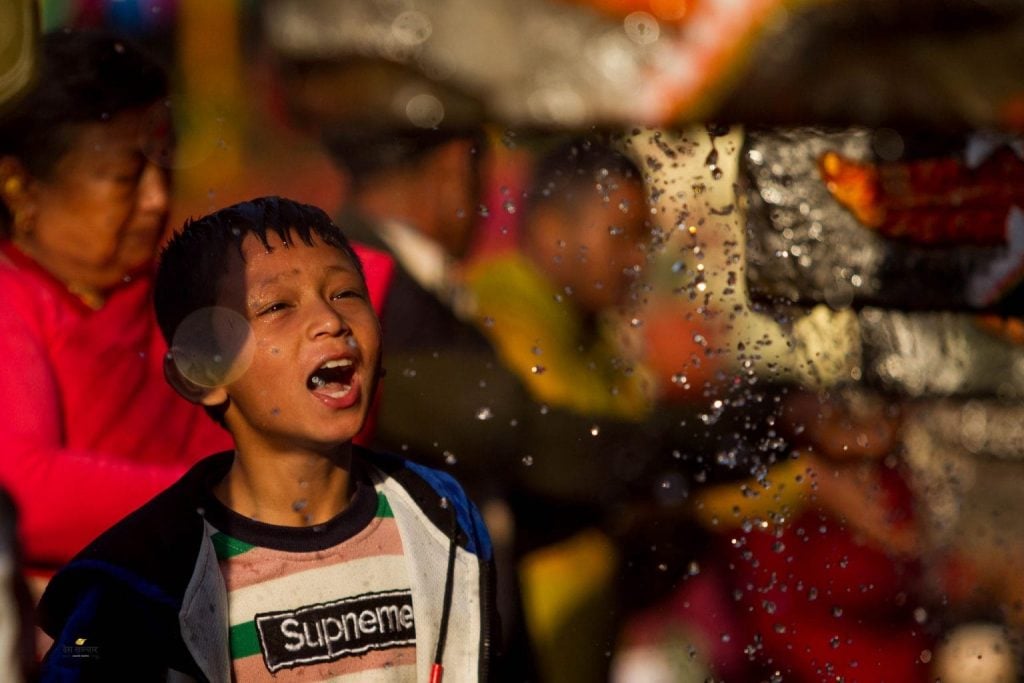 Generally, the Hindus and Buddhist devotees across the nation reach at Baaisdhara and have a holy bath there.
It is believed that the holy bath liberates the devotees from various skin problems and diseases.
Also the people from Magar Community who celebrate Timal Jatra gathering at Boudhnath Stupa on preceding day -Chaitra Sukal Chaturdasi take an auspicious bath at Baaisdhara today and visit the Swayambhunath Stupa.
Comments